Your 2019 Finances and Steps You Can Take Now
by Pattie Christensen, ChFC, RICP
Fall is a busy time for everyone. The new year may seem far off, but now is the perfect time to look ahead at your finances. Here are a few options to consider to help boost your financial fitness.
Read More
Knowing Your Healthcare Plan Benefits
by Krishna Dholakia, MS, RD, CDE, CDN
Know more, do more with your health plan benefits. Start with Understanding Your Healthcare Benefits, a brand-new eLearning course.
Read More
The Sabbath
By The Rev. Laura V. Queen
"Remember the Sabbath Day and keep it holy" says the Fourth Commandment. What does that mean in this day and age?
Read More
Annual Enrollment
The Episcopal Church Medical Trust's Annual Enrollment (formerly, Open Enrollment) is upon us once again. This is an important opportunity to review your health plan options to ensure that they continue to meet the needs of both you and your family.
Read More
Book Look: Gratitude Practice
How does gratitude shape your life? Reading can also strengthen our observances of gratitude. Here are a few suggestions for your current reading list.
Read More
Healthy Recipe: Roasted Brussels Sprouts with Pancetta & Sage
A light, but hearty side dish that's great for the holidays or any time of the year.
Read More
Important Information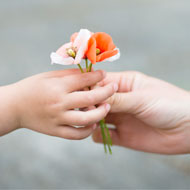 Feeling Grateful
The upcoming holiday season is a time to gather with loved ones, celebrate, and give thanks. Practicing gratitude lifts us up, helps us see life with optimism and appreciation, and it increases our sense of resiliency. One way to learn more about gratitude and explore ways to initiate a gratitude practice is the eLearning course Practicing Gratitude: The Change that Happens with "Thank You."
Click here if you are clergy, and click here if you are a lay employee.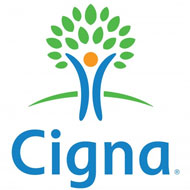 Did You Know?
If you or a family member living in your home has a medical or emotional issue, you can discuss it confidentially with a dedicated counselor through the Cigna Employee Assistance Program (EAP). Call the EAP today at (866) 395-7794, or login to myCigna.com with the Employer ID: episcopal. This benefit is for those with health coverage provided by the Episcopal Church Medical Trust Plan.
This material is provided for informational purposes only and should not be viewed as investment, tax, or other advice. It does not constitute a contract or an offer for any products or services. In the event of a conflict between this material and the official plan documents or insurance policies, any official plan documents or insurance policies will govern. The Church Pension Fund ("CPF") and its affiliates (collectively, "CPG") retain the right to amend, terminate, or modify the terms of any benefit plan and/or insurance policy described in this material at any time, for any reason, and, unless otherwise required by applicable law, without notice.
This material is not a substitute for professional medical advice or treatment. CPG does not provide any healthcare services and, therefore, cannot guarantee any results or outcomes. Always seek the advice of a healthcare professional with any questions about your personal healthcare, including diet and exercise.
Neither The Church Pension Fund nor any of its affiliates (collectively, "CPG") is responsible for the content, performance, or security of any website referenced herein that is outside the www.cpg.org domain or that is not otherwise associated with a CPG entity.