Is It Time for a Check-Up?
By The Rev. Dr. Bob Honeychurch
Some might say I "failed" at retirement. I would argue just the opposite.
Read More
Nutrition Nuggets for Your Next Meal
By Krishna Dholakia, MS, RD, CDE, CDN
Nourishing ourselves can be a beautiful thing, but many situations that include food can throw us off track. Help is just click away.
Read More
Monitoring Your Financial Wellness
By Laurence Dresner, ChFC
Now is a good time to review plans you made at the beginning of the year and check your progress. Little changes over time can add up to huge differences.
Read More
Nutritional Counseling Benefit
If you are a member of an Episcopal Church Medical Trust health plan, your benefits include sessions with a nutritional counselor.
Read More
Book Look — Spiritual Exercises: Joining Body and Spirit in Prayer
Summer — the time to enjoy the great outdoors and focus on the pleasures of health and wellness. Nancy Roth offers an overview of contemporary prayer and discusses how to integrate physical well-being with spiritual practice.
Read More
Healthy Recipe: Scallion-Dill Potato Salad
Impress your friends and family with this healthier version of a classic summer side dish!
Read More
Important Information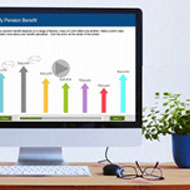 Upcoming Webinars
Fidelity: Invest Confidently for Your Future*
Learn how to define your savings goals and build an investment plan to help you optimize your savings.
Tuesday, August 28, 2018, 12:00PM EST – Register
*Church Pension Group and its affiliates (CPG) are not responsible for the content presented in this webinar. Third party vendors with whom CPG conducts routine business will make the presentation.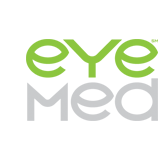 Did You Know?
If you are enrolled in an EyeMed plan through the Medical Trust, we've got good news! Eyeglass frame benefits have been increased from a $130 allowance in 2017 to $150 in 2018! Remember, there is no copay for your annual eye exam when you use EyeMed's network providers.
This material is provided for informational purposes only and should not be viewed as investment, tax, or other advice. It does not constitute a contract or an offer for any products or services. In the event of a conflict between this material and the official plan documents or insurance policies, any official plan documents or insurance policies will govern. The Church Pension Fund ("CPF") and its affiliates (collectively, "CPG") retain the right to amend, terminate, or modify the terms of any benefit plan and/or insurance policy described in this material at any time, for any reason, and, unless otherwise required by applicable law, without notice.
This material is not a substitute for professional medical advice or treatment. CPG does not provide any healthcare services and, therefore, cannot guarantee any results or outcomes. Always seek the advice of a healthcare professional with any questions about your personal healthcare, including diet and exercise.
Neither The Church Pension Fund nor any of its affiliates (collectively, "CPG") is responsible for the content, performance, or security of any website referenced herein that is outside the www.cpg.org domain or that is not otherwise associated with a CPG entity.