Vision Your Way to a Successful New Year
By Krishna Dholakia, MS, RD, CDE, CDN
Taking another shot at New Year's resolutions? Try a new way to achieve your goals — try Seeing Your Way to Wellness.
Read More
Is a Financial Planner Right for You?
By Grace Longo, ChFC, CRPC, CLTC
Should you be working with a financial planner to reach your retirement goals? It might be time. Here's what to look for.
Read More
Maintaining Connection in Retirement
By Miki Gordon, PhD, NCC, LPC-MHSP
We all need friends and the power of community. But that gets harder as we age, especially after a move. Here are a few suggestions for starting and maintaining meaningful relationships.
Read More
Health Guides Benefit
If you are enrolled in an Anthem Blue Cross and Blue Shield or Cigna plan through The Episcopal Church Medical Trust, you have access to a benefit that gives you an easy way to get answers to your healthcare benefits questions, as well as expert recommendations on how to get the medical care you need.
Read More
Book Look: Community Rules
The stronger community or family culture you want based on Christian values is just a few rules away. Learn about the book Community Rules by Ian Markham and Katie Glover.
Read More
Healthy Recipe: Eggs Over Kale and Sweet Potato Grits
Here's a warm and filling dish for those cold winter days.
Read More
Important Information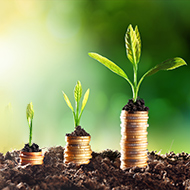 Financial Tip
Thinking of opening an Individual Retirement Account (IRA) or funding an existing IRA? You have until the tax filing deadline (April 15, 2019) to make your 2018 IRA contributions.
Please note that this material is provided for informational purposes only and should not be viewed as investment, tax, or other advice. It does not constitute a contract or an offer for any products or services. In the event of a conflict between this material and the official plan documents or insurance policies, the official plan documents or insurance policies will govern. The Church Pension Fund (CPF) and its affiliates (collectively, CPG) retain the right to amend, terminate, or modify the terms of any benefit plans described in this material at any time, for any reason, and, unless otherwise required by applicable law, without notice
Unless otherwise noted, websites referenced herein that are outside the www.cpg.org domain are not associated with The Church Pension Fund and its affiliates (collectively, the "Church Pension Group") and the Church Pension Group is not responsible for the content of any such website.