Perspective
Fall 2016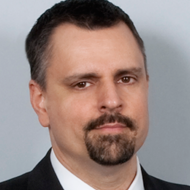 Alan Snoddy
Managing Director, Investments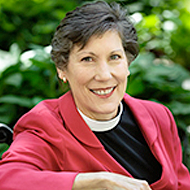 Anne Mallonee
EVP, Chief Ecclesiastical Officer
Socially Responsible Investing Video Series
To increase awareness of our socially responsible investing (SRI) efforts, we created a series of Q&A-style videos featuring Alan Snoddy, a Managing Director in the Church Pension Group's (CPG) Investments Group, and the Rev. Canon Anne Mallonee, CPG's Chief Ecclesiastical Officer. The videos are designed to highlight the role of SRI at CPG and how we have approached this type of investing for more than 15 years.
In the first video, Investing for Positive Impact, Alan provides an overview of SRI at CPG, the types of socially responsible investments we consider, and the positive social impact we have had through our investments. In the second video, The Selection Process, Alan explains how CPG's Investments Group identifies SRI opportunities and measures their success, as well as the way one particular investment helped a community in India improve the lives of area farmers. In the last video, Looking Ahead, Alan offers his views on the future of SRI, opportunities in the sustainable infrastructure market, and CPG's efforts to work with other faith-based organizations to find new investments.
We invite you to view these videos, which can be accessed at www.cpg/org/SRI, and we encourage you to share them on your social networks.
CPG remains committed to SRI and currently has socially responsible investments in 23 countries totaling more than $900 million. We have made an intentional effort for more than 15 years to have a positive influence in the world through our SRI efforts while upholding our fiduciary duty to not compromise our investment returns, which enables us to provide financial security in retirement to our participants. Our SRI portfolio includes women- and minority-owned firms; economically targeted initiatives, including urban redevelopment, affordable housing, sustainable agriculture, and microfinance; and environmental-related programs that invest in sustainable forestry, clean technology, and green buildings.
Please note that this summary is provided to you for informational purposes only and should not be viewed as investment, tax, or other advice. In the event of a conflict between the information contained in this summary and the official plan documents, the plan documents will govern. The Church Pension Fund and its affiliates retain the right to amend, terminate, or modify the terms of any benefit plans described in this document at any time, without notice, and for any reason. Unless otherwise noted, websites referenced herein that are outside the www.cpg.org domain are not associated with The Church Pension Fund and its affiliates (collectively, the "Church Pension Group") and the Church Pension Group is not responsible for the content of any such website.