Perspective
Spring 2016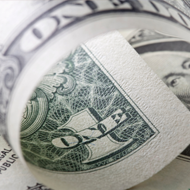 CPF Investment Portfolio Remains Strong
As of December 31, 2015, The Church Pension Fund (CPF) investment portfolio assets were $11.5 billion1, slightly lower than they were on December 31, 2014. Included in these assets, The Episcopal Church Lay Employees' Retirement Plan (Lay DB Plan) assets totaled $172.4 million,1 which were slightly higher as compared to December 31, 2014.
Our financial position is strong, and we are confident about the future. We use sophisticated financial modeling to stress-test our financial position under various scenarios (e.g., prolonged periods of stock market decline). Our analysis indicates that we currently have the appropriate level of assets to meet current and future obligations under the benefits programs we offer. Our investment and expense management philosophies are focused on protecting the financial strength of CPF in perpetuity.
In our travels around the Church, we sometimes receive questions about Socially Responsible Investing (SRI). Today we have more than $900 million in socially responsible investments and have commitments to invest nearly $250 million over the next few years. Since 2000, we have realized proceeds of approximately $1.2 billion from our SRI-related activities. We will continue to update you on our activities in this area. Please be sure to read about our SRI roundtable discussion for institutional investors that we hosted earlier this year. In addition, Alan Snoddy, a Managing Director in the Church Pension Group's Investments Group, is quoted in a recent article, "On a Mission," from Institutional Real Estate Americas, which focuses on responsible investing. You can view it here.
1 Unaudited
Please note that this summary is provided to you for informational purposes only and should not be viewed as investment, tax, or other advice. In the event of a conflict between the information contained in this summary and the official plan documents, the plan documents will govern. The Church Pension Fund and its affiliates retain the right to amend, terminate, or modify the terms of any benefit plans described in this document at any time, without notice, and for any reason. Unless otherwise noted, websites referenced herein that are outside the www.cpg.org domain are not associated with The Church Pension Fund and its affiliates (collectively, the "Church Pension Group") and the Church Pension Group is not responsible for the content of any such website.