Perspective
Spring 2016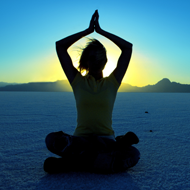 Managing Your Health and Finances
Kathy Floyd, Senior Vice President of Education & Wellness at the Church Pension Group (CPG), discusses the new educational information on www.cpg.org, the work that the Education & Wellness team is doing in non-domestic dioceses, and a new program for seminarians.
How is CPG focused on meeting the evolving health and financial well-being of clergy and lay employees?
We are constantly revising our curriculum in response to trends within the Church, analyzing what clergy and lay employees need, and figuring out the best way to deliver education so it's easy to access and understand. For example, we've overhauled our finance curriculum to focus on the most important areas of financial well-being.
We're also spending a great deal of time in non-domestic dioceses evaluating the benefits, education, and wellness needs of those who serve outside of the United States. In the past year, we've held conferences in Colombia, which included clergy from Venezuela, Ecuador, and Puerto Rico. In addition, we recently met with the Bishops of Mexico in Mexico City and the Bishops of La Iglesia Anglicana de la Región Central de America (IARCA) in Guatemala. Mary Kate Wold has joined me on several of these trips to continue our conversations with non-domestic bishops about the needs of their regions.
Finally, in a survey we conducted a few years ago, many lay employees expressed a preference for online, versus face-to-face, learning. We are developing an online learning center that will provide course work on various topics. Individuals will be able to access these courses whenever they need it on our website. One of the first programs we're going to offer is a course on saving for retirement, which can be a challenge in this economy. We are pleased that these resources will be available to anyone who has access to a computer. We also remain committed to in-person learning opportunities and are exploring how best to enhance and expand our existing programs.
Can you discuss your new program for seminarians that you are jointly hosting with the Episcopal Church Foundation?
We recently partnered with the Episcopal Church Foundation to develop a two-day conference for seminarians. This program replaces our prior CREDO for Recently Ordained Clergy event, and will take place this September in New Jersey. During the conference, seminarians will learn about topics specifically important to them — leading a parish, working with a vestry, and overseeing parish finances, as well as tending to their personal financial, physical, and emotional health, including paying off debt and balancing the demands of clergy and home life. It will also offer them an opportunity to network, meet future clergy colleagues from other dioceses, and establish lifelong relationships.
"Wellness" has become a buzzword. What do you mean when you use it?
When we talk about "wellness" — or "well-being" as I prefer to call it — we are taking a holistic view by looking beyond one's physical health and considering one's financial and emotional health as well. We believe that while it's important to be physically healthy in retirement, it's equally important to be financially secure. You're reading about this in the papers every day. Financial security in retirement is one of the greatest challenges people are facing, not just those who serve the Church, but everyone across the country. We believe that by providing information and education, we can help our clients be better prepared for retirement.
Kathy Floyd is an education professional with more than 20 years of experience in the development and implementation of financial education curriculum. Prior to CPG, she served as Senior Advisor in the Office of Financial Education at The Consumer Financial Protection Bureau in Washington, D.C. Before this, Kathy was Deputy Director for Investor Education for the U.S. Securities and Exchange Commission, Executive Director of Stock Market Game for the Securities Industry and Financial Markets Association, and Director, Academics, for the Baltimore City Public School System.
Please note that this summary is provided to you for informational purposes only and should not be viewed as investment, tax, or other advice. In the event of a conflict between the information contained in this summary and the official plan documents, the plan documents will govern. The Church Pension Fund and its affiliates retain the right to amend, terminate, or modify the terms of any benefit plans described in this document at any time, without notice, and for any reason. Unless otherwise noted, websites referenced herein that are outside the www.cpg.org domain are not associated with The Church Pension Fund and its affiliates (collectively, the "Church Pension Group") and the Church Pension Group is not responsible for the content of any such website.