Perspective
Spring 2017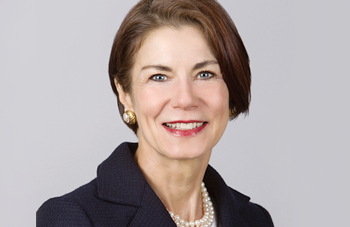 Observing 100 Years of Service to the Episcopal Church
A century later, Bishop William Lawrence's intention lives on in our vision.
Read More

Investment Update
Learn about our investment performance, new investment options, and recent socially responsible investing efforts.
Read More

Update on the 79th General Convention
See how we are preparing for the 79th General Convention.
Read More

Denominational Health Plan 2016 Annual Report
Read about the Denominational Health Plan performance in 2016.
Read More

Meet Church Publishing Incorporated's New Publisher Mark Dazzo
Get to know Mark as he takes the helm of CPI.
Read More

Revisions to Pension Plans and Related Benefits
The Church Pension Fund has announced revisions to our pension plans and related products. These revisions will maintain the overall value of the benefits provided to clergy today, and will offer greater flexibility, consistency, and simplicity.
Did you know?
The Church Pension Fund has paid out more than $6 billion in benefits since it began operations in 1917.
You can view a series of Q&A-style videos related to Socially Responsible Investing here.
Please note that this summary is provided to you for informational purposes only and should not be viewed as investment, tax, or other advice. In the event of a conflict between the information contained in this summary and the official plan documents, the plan documents will govern. The Church Pension Fund and its affiliates retain the right to amend, terminate or modify the terms of any benefit plans described in this document at any time, without notice, and for any reason. Unless otherwise noted, websites referenced herein that are outside the www.cpg.org domain are not associated with The Church Pension Fund and its affiliates (collectively, the "Church Pension Group") and the Church Pension Group is not responsible for the content of any such website.