Real Retirement Stories
The Rev. Mark Bigley
Retired – Ringgold, Georgia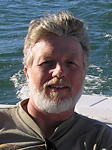 "I feel better about where our money is. I feel better with Church Life watching it."
I've been a priest for 33 years. I retired last May, but I do part-time interim work, and work full-time as a clinical social worker.
The Rev. Gordon Dean
Retired – Shelburne Falls, MA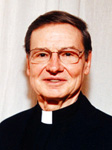 "I believe in The Church Pension Fund and its companies. They've always been trustworthy and secure."
You know, the word "credit" comes from the word "credo" – "belief." We are in a credit crisis right now, which is really a crisis of trust. And I want my money invested in an institution I trust.
The Rev. Edward Tracy
Active – Ashland, Virginia
"It seemed to me that a Roth IRA was one of those important retirement ingredients. I feel a little more secure about retirement now."
Like many people, I entered the ministry late, without any retirement benefits, and we sold everything including our house to pay for seminary. So we're starting from nothing.
The Rev. Jennie Gould
Active – Watertown, MA
"Grace was very patient and explained and explained so that I could choose the right thing for me."
After seminary, I did my Ph. D. in pastoral psychology and then moved into healthcare chaplaincy. I teach at Boston University Medical School, taught at Harvard Divinity School, and provide supply work for clergy in the diocese.
Nancy Simons
Surviving Spouse – Pittsboro, North Carolina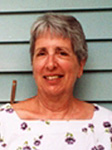 "My Church Life annuity gives me another cushion. And that makes me feel more secure."
My husband John died about 15 months ago. We were married over 55 years ago, just before he went to seminary. In addition to serving in three parishes, he was also chaplain with the National Guard and served in England, too. We had a good life together.
The Rev. Roy Walworth
Retired – Evanston, WY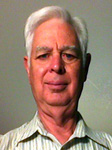 "The character of CPG and its reputation was a major factor in my choosing a Church Life annuity."
I came to Wyoming in 1983 as a lay missioner on an Indian reservation, went to seminary in Canada, came back and became a ministry developer, helping them to be the congregations God is calling them to be in that particular place. That's where my passion lies. I retired a year ago last January.
Frederick Burgomaster
Retired Lay Employee – Indianapolis, IN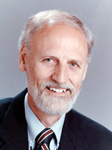 "I wanted a guarantee that my retirement savings would be there for me."
My father was a priest, and I went to Union Theological Seminary for church music. I was music director at Christ Church Cathedral in Indianapolis for over 30 years, having come there from St Paul's Cathedral in Buffalo, and I decided it was time to retire.
These articles were published with the authors' permission.
1Guarantees and obligations under the group annuity contract are solely those of Church Life Insurance Corporation (Church Life) and are subject to the claims-paying ability of Church Life. The Church Pension Fund does not guarantee the financial performance of Church Life or any principal or interest invested in the Stable Value Option. To learn more about the financial condition of Church Life, review the summary of Church Life's financial condition described in the Church Pension Group's most recent Annual Report or call (866) 802-6333 for additional information relating to the financial condition of Church Life, for a copy of the Church Pension Group's Annual Report or for a copy of Church Life's statutory financial statements.
Annuities are offered by Church Life Insurance Corporation, 19 East 34th Street, New York, NY 10016.