Church Pension Group | ESG Incorporation
Environment, Social, and Governance Incorporation
The Church Pension Fund (CPF) investment team believes environmental, social, and governance (ESG) issues can present material opportunities and risks to investors.
CPF hires third-party investment managers to decide which investments to make with its assets. As part of the investment analysis and review process, CPF works with current and prospective investment managers to evaluate how they understand and reflect ESG issues in their analysis.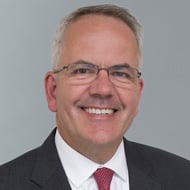 We expect ESG issues that are material to investment decisions to be reflected in investment managers' analysis, just like any other investment criteria. As ESG issues tend to become more significant over time, applying an ESG lens creates alignment with the long-term time horizon for CPF.
Christopher Rowe, Managing Director, Investments

Environmental
Climate Change
Carbon Emissions
Extreme Weather
Water Stress
Pollution & Waste
Resource Scarcity
Packaging Material & Waste

Social
Labor Management
Health & Safety
Data Security
Product Safety & Quality
Lobbying
Community Engagement

Governance
Diversity
Independent Directors
Executive Compensation & Alilgnment
Shareholder Rights