Strategic Partners
---
For decades The Church Pension Fund (CPF) has collaborated with the Committee on Corporate Social Responsibility (CCSR) of the Executive Council of the Episcopal Church (Executive Council) and The Domestic and Foreign Missionary Society (DFMS)—as well as with other faith-based organizations and investors—to discuss our shared concerns and develop strategies for addressing those concerns.
We are also members of various investor groups, including the Interfaith Center on Corporate Responsibility, Ceres, and the Global Impact Investing Network (GIIN) and coordinate our shareholder engagement efforts with other investors having similar interests.
---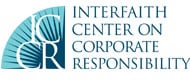 Interfaith Center on Corporate Responsibility (ICCR) is a coalition of faith- and values-driven organizations that view the management of their investments as a powerful catalyst for social change. Our membership comprises nearly 300 organizations including faith-based institutions, socially responsible asset management companies, unions, pension funds and colleges and universities that collectively represent over $400 billion in invested capital.
ICCR members and staff engage hundreds of multinational corporations annually to promote more sustainable and just practices because we believe in doing so, they will secure a better future for their employees, their customers, and their shareholders.
---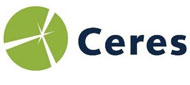 Ceres is a sustainability nonprofit organization working with the most influential investors and companies to build leadership and drive solutions throughout the economy. Through powerful networks and advocacy, Ceres tackles the world's biggest sustainability challenges, including climate change, water scarcity and pollution, and human rights abuses.
---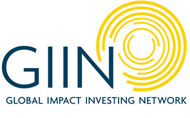 The Global Impact Investing Network (GIIN) is a nonprofit organization dedicated to increasing the scale and effectiveness of impact investing around the world. Impact investments are investments made into companies, organizations, and funds with the intention to generate social and environmental impact alongside a financial return. Impact investments can be made in both emerging and developed markets, and target a range of returns from below market to market rate, depending upon the circumstances. The GIIN builds critical infrastructure and supports activities, education, and research that help accelerate the development of a coherent impact investing industry.