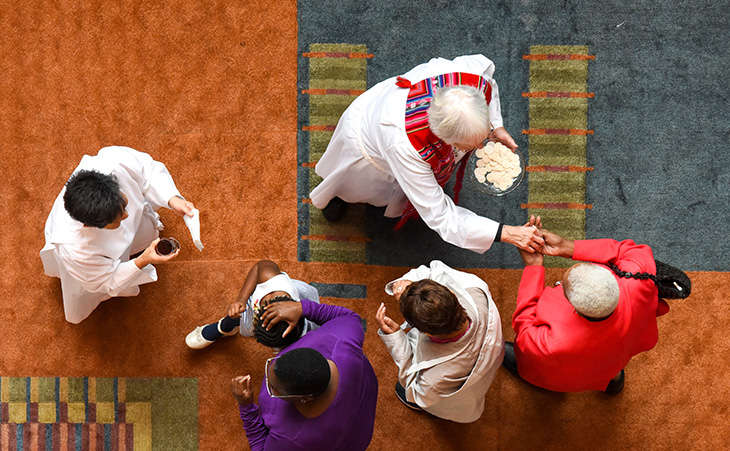 Fall 2022 - Volatility, Values and Voices
Holding Steady in Volatile Markets
Our investment strategy is both long-term and diversified.
Read More
Continuity—with Fresh Perspectives
"I'm pleased to lead trustee support for CPG in helping reduce the stress that clergy and lay employees may feel about their retirement and ongoing healthcare."
Read More
CPG and General Convention
Each General Convention re-energizes us at CPG as we learn new ways to help the Church with its work.
Read More
Your CPG Benefits in Action
Clergy, lay employees, and a surviving spouse reflect on making the most of healthcare benefits, financial education, and pensions.
Read More
Church Publishing Author Honored at the White House
The words—and actions—of Church Publishing author Catherine Meeks, PhD, have reached all the way to 1600 Pennsylvania Avenue.
Read More
---
Coming to Your Inbox
For retired lay employees and clergy, we're hosting a webinar on the UnitedHealthcare Group Medicare Advantage plan on October 18. Please keep an eye out for the email invitation.
---
In Case You Missed It
Our shared values with the Church guide us in various ways of delivering the products, services, and support our clients need:
Comments? Questions? Concerns? CPG is listening. Please reach out to us at corpcomm@cpg.org