Perspective
Fall 2016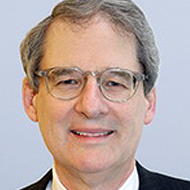 Roger Sayler
EVP, Managing Director and
Chief Investment Officer
Investment Update
As of June 30, 2016, The Church Pension Fund's (CPF) investment portfolio assets were $11.6 billion, slightly lower than they were a year earlier. Included in this amount were the assets of The Episcopal Church Lay Employees' Retirement Plan, totaling $174.7 million, which is slightly lower than a year earlier.
U.S. equity market returns, represented by the S&P 500 Index, were up 4.0% for the year ending June 30, 2016, while global equity markets, represented by the MSCI All Country World Index, were down 3.7% during the same period. CPF's investment portfolio experienced a modest return of 0.6% for the year and outperformed its global stock/bond blended benchmark return of -0.4%. Over longer periods, such as three, five, and ten years, CPF achieved strong results. The Church Pension Fund benefited over these longer periods from its private equity and global public equity investments.
Please note that this summary is provided to you for informational purposes only and should not be viewed as investment, tax, or other advice. In the event of a conflict between the information contained in this summary and the official plan documents, the plan documents will govern. The Church Pension Fund and its affiliates retain the right to amend, terminate, or modify the terms of any benefit plans described in this document at any time, without notice, and for any reason. Unless otherwise noted, websites referenced herein that are outside the www.cpg.org domain are not associated with The Church Pension Fund and its affiliates (collectively, the "Church Pension Group") and the Church Pension Group is not responsible for the content of any such website.