Clergy Financial Literacy Study Results Webinar
We recently collaborated with George Washington University to better understand how clerics are handling their finances and their financial wellness versus other working professionals. More than 1,000 clergy participated in the survey. Now we're sharing the results. Be prepared for a few surprises.
You will discover:
where clergy do well—or fall short
whether clerics feel prepared for retirement
how saving and debt behaviors measure up
where gender gaps persist
Replay this webinar
Check out resources from the webinar
Dr. Matthew Price
Learn more about our SVP of Research and Data and his work as head of CPG's Research Group.
Lay Retirement Readiness
Insights from CPG research on Episcopal church lay employee retirement readiness and listening to concerns from around the Church.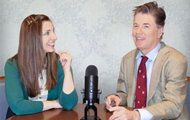 Podcast
Adapting to the New Clergy Reality
Insights & Ideas
---
Church Pension Group (CPG) hosts conversations addressing topics of interest to the church — Shareholder Engagement, The Demographics of a Changing Church and Investing for Positive Impact.
Learn More
Church Compensation
---
Read the latest National, Provincial, and Diocesan Analysis of Clergy Compensation.
Learn More
Additional Resources
---
A Study of Clergy Careers, Clergy Wellness, and Clergy Women
Meet CPG's Executive Management
See all reports by CPG's Office of Research and Recorder of Ordinations
Annual Reports, Perspective, and other publications
Useful Links
---
For reports on church growth, church facts, parochial reports, community demographics and church leadership, go to: