The 2019 Episcopal Clergy Compensation Report
This year's report has been released in a new interactive format. The report
includes compensation categorized by domestic and non-domestic region, age, gender, employment status, parish size, and operating revenue;
for the first time breaks down data by gender at a diocesan level as well as compensation figures for all international clergy; and
features a map-based graphic interface to allow viewers a faster and easier way to access information.
Watch this short video on using our new interactive report, or go straight to the report.
Read an updated version of last year's report in PDF format.
Clergy Financial Literacy Study Results Webinar
More than 1,000 clergy participated in the survey. Now we're sharing the results. Be prepared for a few surprises.
Lay Retirement Readiness
Insights from CPG research on Episcopal church lay employee retirement readiness and listening to concerns from around the Church.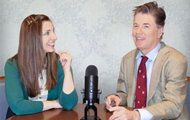 Podcast
Adapting to the New Clergy Reality
Insights & Ideas
---
Church Pension Group (CPG) hosts conversations addressing topics of interest to the church — Shareholder Engagement, The Demographics of a Changing Church and Investing for Positive Impact.
Learn More
Church Compensation
---
Read the latest National, Provincial, and Diocesan Analysis of Clergy Compensation.
Learn More
Additional Resources
---
A Study of Clergy Careers, Clergy Wellness, and Clergy Women
Meet CPG's Executive Management
See all reports by CPG's Office of Research and Recorder of Ordinations
Annual Reports, Newsletters, and other publications
Useful Links
---
For reports on church growth, church facts, parochial reports, community demographics and church leadership, go to: