Community Outreach
In our continued effort to express our commitment to diversity through community outreach, we as an organization are committed to assisting the local communities in which we work and live. The Church Pension Group and its employees participate in: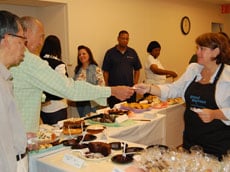 Collection Drives: Collections are held at various times throughout the year and typically include such items as coats, clothing, shoes, school supplies, cell phones, food, eye glasses, and toys.
Raising Money: Voluntary donations are solicited to support the elderly, homeless, hungry, learning disabled, underprivileged youth, victims of domestic violence, victims of natural disasters, and the training of service animals.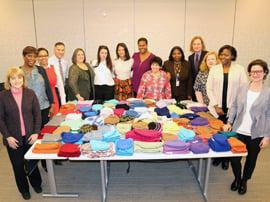 Supporting Organizations: Through collections and donations, our employees voluntarily support organizations that fight medical conditions such as cancer, birth defects, diabetes, multiple sclerosis, and autism, and that minister to the underserved.
Volunteering Opportunities: Occurring several times a year, these include serving in soup kitchens and mentoring children and young adults.