Diversity at CPG
Diversity is woven into the fabric of our culture at the Church Pension Group. We demonstrate our commitment to diversity, inclusion, and community outreach in a variety of ways.
We value and appreciate the diversity of our employees and clients, and make every effort to recognize and celebrate our differences.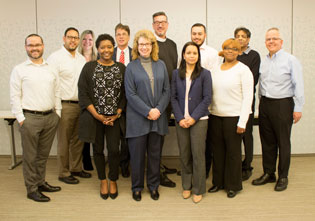 Diversity & Inclusion Council
The Diversity & Inclusion Council, drawn from all of the CPG employees, is committed to enhancing CPG's work environment by identifying diversity issues, engaging in support activities that celebrate our differences, and recommending changes to promote an inclusive environment.
Partnerships
Our recruiting efforts include partnerships that allow us to nurture relationships with future leaders. We currently maintain partnerships with: