Health Benefits 101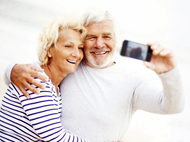 Choosing a health plan that is right for you and your family means assessing your needs and evaluating your plan options. Now that you are retired, it's important to determine if you need a Medicare Supplement Health Plan to enhance the coverage you receive from Medicare.
In Health Benefits 101, we will review information to consider when selecting a healthcare plan as well as how to be an informed healthcare consumer. We'll cover:
Your Role as a Healthcare Consumer – Beyond choosing a plan, being a responsible healthcare consumer means making informed decisions about when you need medical care and evaluating the care choices available to you. Taking an active role can help you be healthier and save money. See more
Terms and Acronym Guide – Understand the language used in the plan documents and by the healthcare industry, as well as often-used acronyms. See more
Health benefits are offered through plans maintained by Church Pension Group Services Corporation (doing business as The Episcopal Church Medical Trust), 19 East 34th Street, New York, NY 10016.