Church Pension Group | Walk and Be Well
Walk and Be Well
28-Day Walking Program
We can change our lives by walking. A walk brings us closer to better overall health and improved well-being by allowing us time for reflection while we exercise our bodies. We learn about the importance of walking in our lives - and how regular walking can lead to improved physical, psychological and spiritual health - from coaches, doctors, and even our faith traditions. Taking the time for a regular walking program can lead us into new relationships with ourselves, with others and with God.
The Walk and Be Well podcast offers 28 audio reflections to accompany you on your daily walk and provide inspiration for contemplation. Your audio walking companions are Walk and Be Well contributors the Rev. Dr. Jacqueline Cameron, the Rev. Canon Renée Miller, the Rev. Dr. William J. Watson III, and Elizabeth McKay Moosbrugger. Music by Fran McKendree provides a lively tempo for walking.You set the distance and pace. You can walk alone or with friends. Whether you are starting out or are a walking devotee, Walk and Be Well offers an engaging, interactive experience.

Walk and Be Well is available on your mobile device wherever you get your podcasts!
Show notes for each episode can be found at Walk and Be Well (please note: you will leave cpg.org)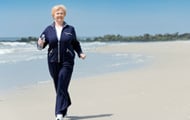 Walking Resources
From breathing exercises to inspirational reflections and practices, we've compiled resources to help you start your program and keep motivated to continue.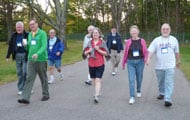 Our Contributors
Our contributors have shared their wisdom and inspiration in their daily reflections.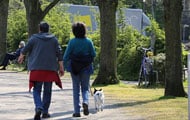 Ready to Start
Are you ready to start? Our daily reflections and podcasts are available when you are.