Health Benefits 101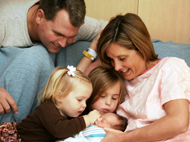 Choosing a health plan that is right for you and your family means assessing your needs and evaluating your plan options. It's important to pick a plan that provides the coverage that your family needs while keeping your health costs manageable.
In Health Benefits 101, we will review information to consider when selecting a healthcare plan as well as how to be an informed healthcare consumer. We'll cover:
Be sure to review Eligibility & Enrollment to learn if you may be eligible to enroll in a Medical Trust health plan.