Health Benefits 101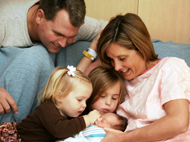 Choosing a health plan that is right for you and your family means assessing your needs and evaluating your plan options. It's important to pick a plan that provides the coverage that your family needs while keeping your health costs manageable.
In Health Benefits 101, we will review information to consider when selecting a healthcare plan as well as how to be an informed healthcare consumer. We'll cover:
Be sure to review Eligibility & Enrollment to learn if you may be eligible to enroll in a Medical Trust health plan.
Health benefits are offered through plans maintained by Church Pension Group Services Corporation (doing business as The Episcopal Church Medical Trust), 19 East 34th Street, New York, NY 10016.