When Can I Retire?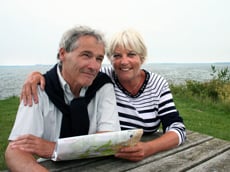 You can begin to withdraw funds from the Lay Defined Contribution Plan upon retirement.
Normal retirement is at age 65.
You may retire as early as age 55 if your employment is terminated.
See Distribution Options for the options available for withdrawing your funds.
There are restrictions on withdrawals prior to your retirement date.  If you believe that you have been denied a benefit that you are due under the Lay Defined Contribution Plan, you have the option to file an appeal. For more information see the Employee Guide.